Post by Barack Obama on Nov 30, 2011 17:17:23 GMT -5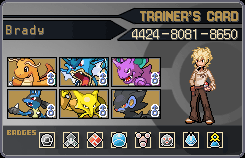 Yeah, Zowayixx hacked the forum and deleted everything. What a bitch, huh? Reasons as to why range from, "he didn't like the fact that people still came here" to "he was upset because his fat girlfriend found someone who could actually please her/eat her out properly".
We'll never know for sure. halloforigin.com is also dying. That's sad. :/
lol